Double Membrane Gas Container for Biogas Storage

Mingshuo double membrane gas storage system is mainly formed by inner membrane, outer membrane, bottom membrane, pressure control unit, safety seal and other auxiliary equipments. The inner membrane is used for gas storage while the outer membrane keeps the air pressure constant. It is also a substitute product of traditional colossal steel tank in gas storage. We can provide technical research, customized products, installation instruction and other services according to your requirements. We devote ourselves to providing safe and reliable gas holder for our customers.

Mingshuo Double Membrane Gas Holder is a durable air supported structure specifically designed for the purpose of biogas storage. Typically, the Gas Holder is installed as part of the anaerobic digestion system in a wastewater treatment plant, agricultural digestion schemes, landfill sites and combined heat-and-power plants that use digested organic materials to generate biogas as an energy source.

Typical Installation:
The gasholder is installed between the digester and the gas consumption equipment: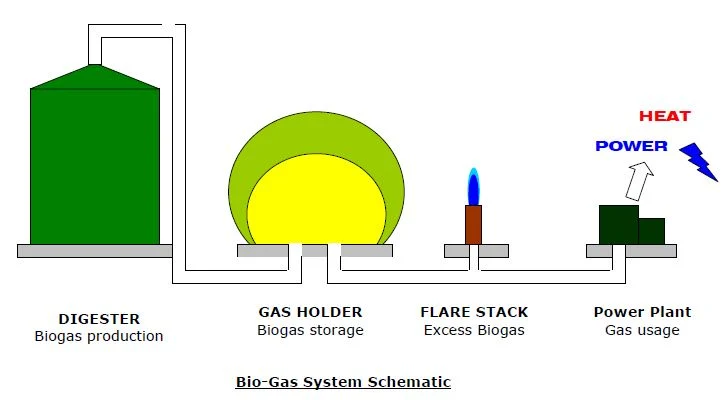 Application: Storage of multiple neutral gas such as biogas, air, carbon dioxide, oxygen and so on.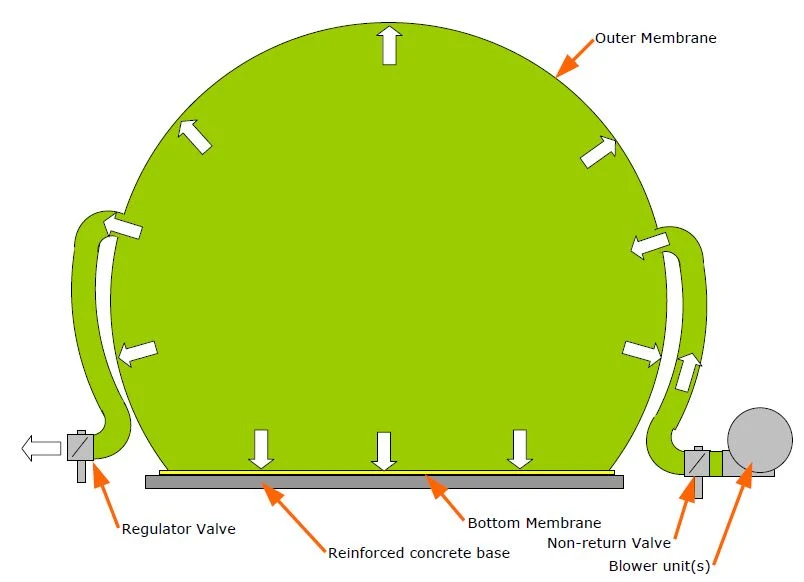 Membrane Specifications:
Biogas specialized membrane material is made of high-strengthened, high-elastic synthetic engineering membrane with perfect anti-acid and anti-corrosion ability, so we do not have to do regular maintenance when using double membrane biogas tank. The biogas specific membrane has been widely used in energy treatment, sewage treatment, agriculture waste treatment, landfill site and other industries. The lifespan is more than 20 years.
Type

Weight

(g/m2)

Thickness

(mm)

Tensile strength (N/5cm)

Fire-protection

standard

Suitable temperature

(°C)

Inner membrane

800-1500

0.8-1.5

3000-7000

DIN4102 B1

-30 ~ 70

Outer membrane

800-4500

0.8-1.5

3000-7000

DIN4102 B1

-30 ~ 70

Bottom membrane

800-1500

0.8-1.5

3000-7000

DIN4102 B1

-30 ~ 70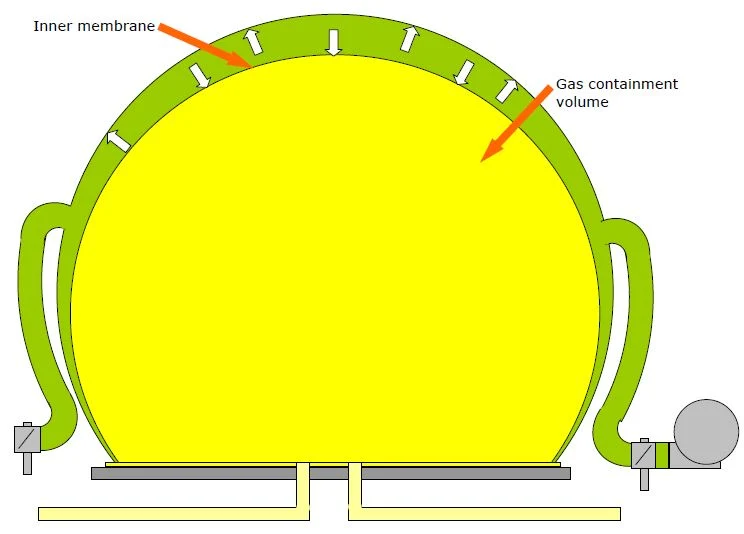 Product Parameter:
Material: PVDF
Fire protection level: B1
Tensile strength: 3000-7000N/5cm
Gas storage capacity: 50m3 to 5000m3
Inner membrane working pressure: 2000Pa
Outer membrane working pressure: 300-800Pa
Working temperature: -40ºC to 70ºC

Storage volumes can be designed to suit the process production and consumption requirements; Smaller units may be required as a buffer storage on a continuously operated plant, but larger gas storage units may be specified to hold the gas for use during the local peak-power requirement period, when energy produced can be sold on at a better price.

Performance and Characteristics:
Long service life
Maintenance free
Permanently gas-tight
Quickly installed
High operational reliability
Suitable for heavy wind and snow loads
Project Display: COFCO CHP Project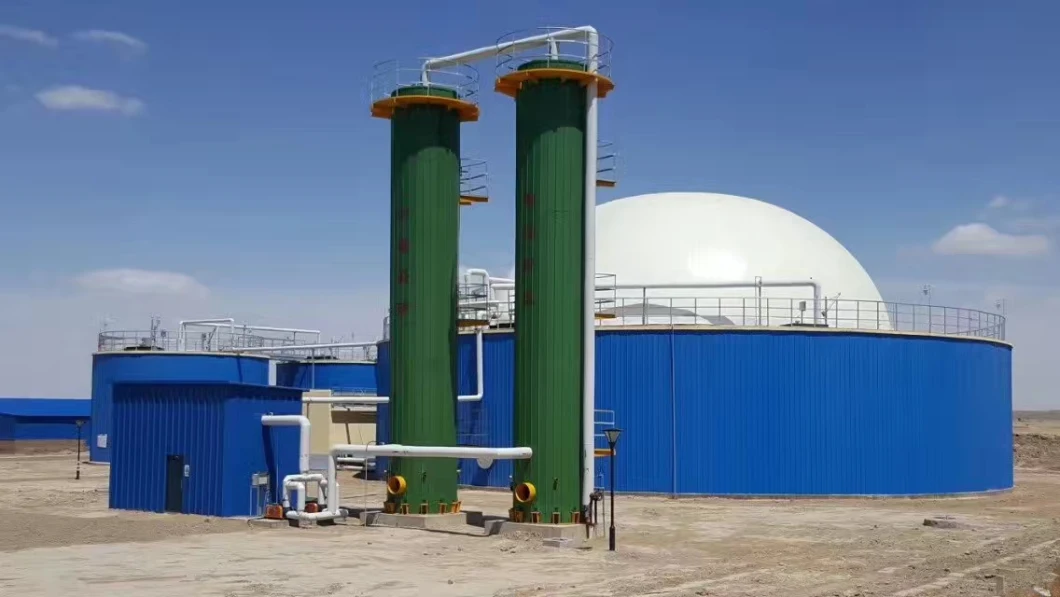 Packaging and Installation: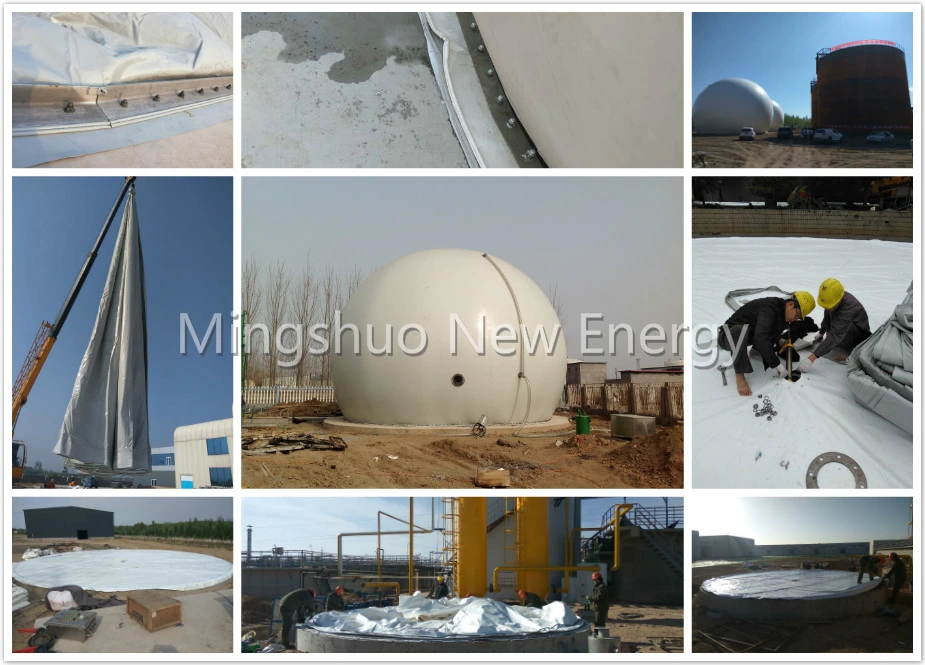 Management System Certification: ISO9001:2008, IOS14001:2004, OHSAS18001:2007

About Our Company
Shandong Mingshuo New Energy Technology Co., Ltd. is a service provider of environmental protection and new energy industry system. We committed into the comprehensive utilization of organic waste which includes biogas project and equipment associated. The company is the production base of medium and large biogas equipments in China, the member of China Biogas Association, the member of China Association of Rural Energy Industry. The company is the recommended member of CCTV Website Enterprise Channel and China Import and Export Commodity Website, the most complete and excellent biogas equipments manufacturers in China. Mingshuo is a professional company integrating the scientific research, technological design, production and debugging service. The company specializes in the production of desulfurizer, desulfurization equipments and biogas equipments. Such as, Mingshuo MTZ biogas dedicated desulfurizer, MT ferric oxide desulfurizer, 889 wet desulfurization catalysts, water treatment agent, MS biogas dedicated desulfurization tanks, thioniers, biogas dedicated gas-water separators, assembled tanks, gas holders, positive-negative pressure protectors, biogas dedicated flame arresters, biogas boilers, deironing magnetic separation equipments, etc.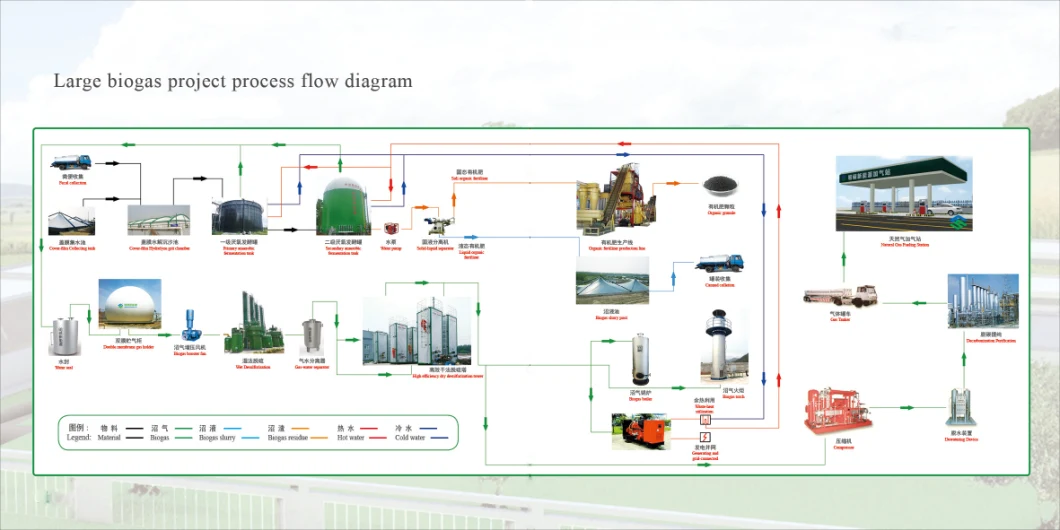 Authentication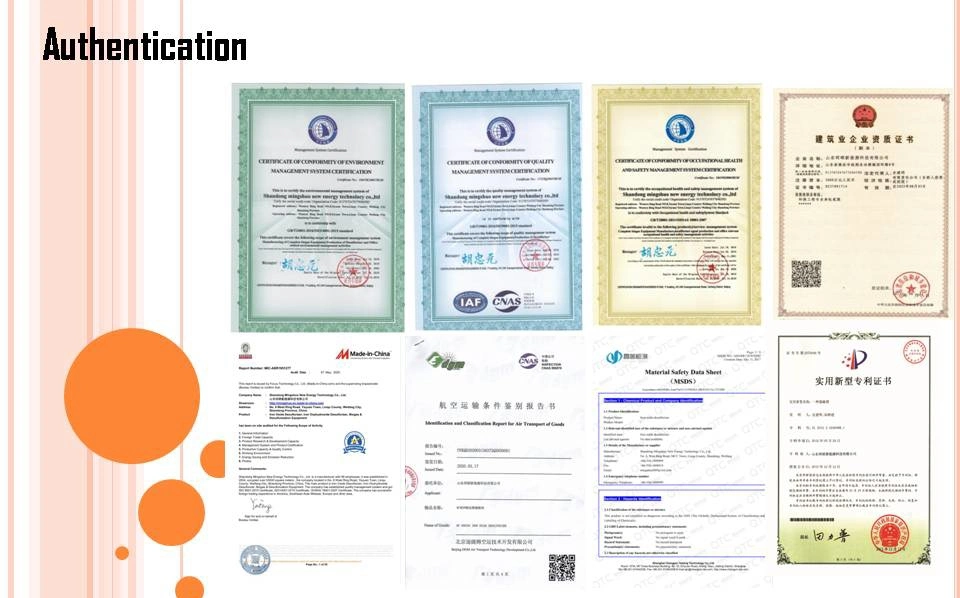 Workshop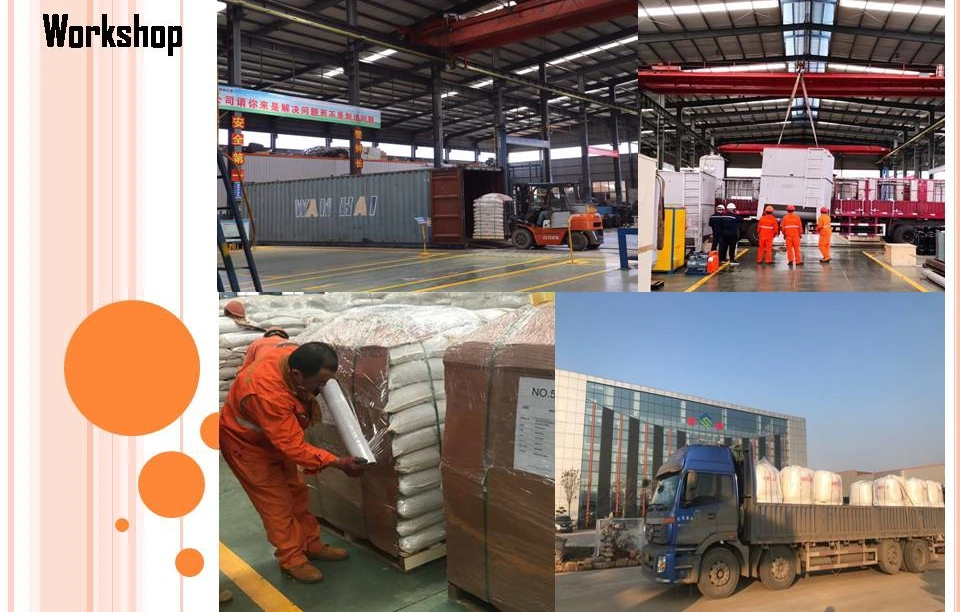 Exhibition
Parts of our business partners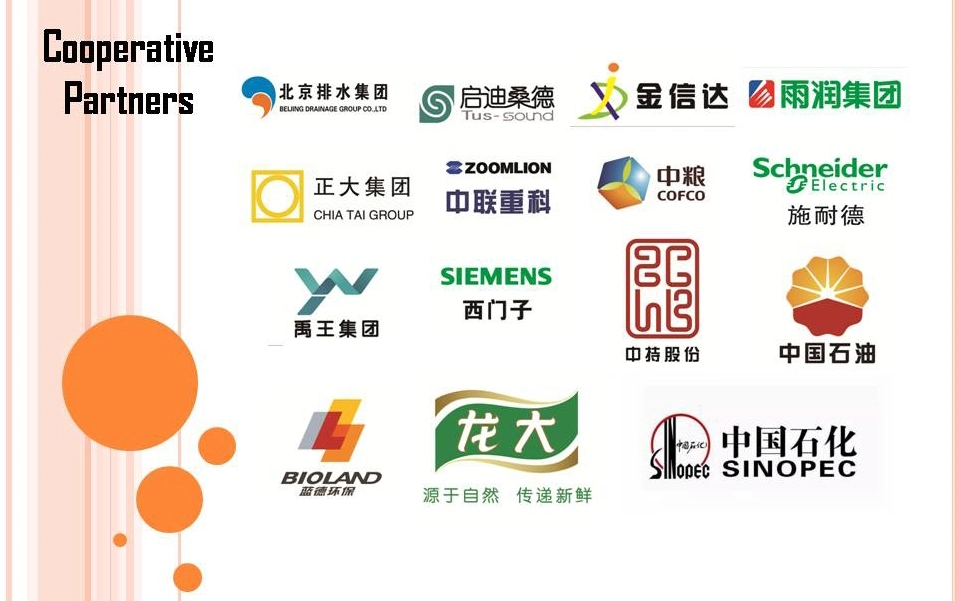 Our Team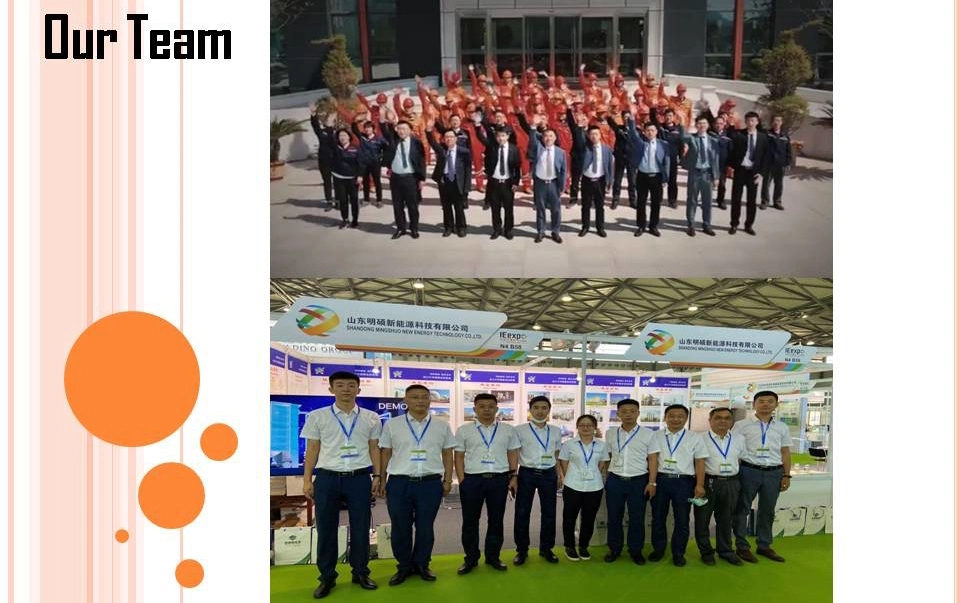 Contact us
Phoenix Liu / Sales Director
Mingshuo Environment Technology Group Co., Ltd.
Mob.: +86-17854299827
manager@sdmingshuo.com