Waste Organic Fertilizer Granulating Production Line
Introduction of waste organic fertilizer granulating production line
Waste organic fertilizer granulating production line is mainly used to produce different organic fertilizers that are derived from animal waste,
a
gricultural waste
,
industrial waste
and kitchen
waste,etc.It not only reduces environment pollution,but also makes rational use of resources.
Benefits of waste organic fertilizer granulating production line
After safety disposal and fermentation,raw materials are made into bio-organic fertilizers that contain a variety of organic acids, peptides
and rich nutrients including nitrogen,phosphorus and potassium.Organic fertilizers not only provide comprehensive nutrition for plants
and
crops,also with long fertilizer effect, which can increase and update the soil organic matter,promote microbial breeding,and improve soil chemical and physical properties and biological activity.
Raw Material for waste organic fertilizer granulating production line
1.Kitchen
waste:pericarp,vegetable leaves
and eggshell,etc.
2.
Agricultural waste:corn stalk,
rice stalk,
wheat straw,
Mushroom residue,
etc.
3.
Municipal
sludge:industrial sewage,water supply sludge and river sludge,etc.
4
.Industrial waste:vinasse
,
begass,
biogas residue
,vinegar residue
,Bean dregs,
etc.
5.
Animal waste:chicken manure,
duck manure,
pig manure,
cow dung,
horse dung,sheep manure,etc.
Working Process of
waste organic fertilizer granulating production line
Waste organic fertilizer granulating production line includes
fermentation machine, crusher, mixer, granulator machine, dryer, cooler, screening machine, packing machine
,
b
elt conveyor and other accessories
,
etc.
Fermentation process
The fermentation of bio-organic raw materials plays quite a
basic
role in the whole production.Sufficient fermentation lays a solid foundation for the quality of the end products. Groove type compost turner
can thoroughly compost and turn high-stacked fermentation materials with large production capacity.Self-propelled compost turner
can work freely outside or inside the factory,greatly increasing the speed of aerobic fermentation.
I
t is natural compost at the open place or in the compost tank with ceil; normally the compost fertilizer need about 5-8 days to ferment, and become purer organism
.
1.Crushing process
Our semi-wet material crusher with high-speed rotating blade is a new type and high-efficiency single reversible crusher,and has strong adaptability to high water-content organic matter.Semi-wet material crusher is widely used in the organic fertilizer producing process and it performs well in crushing chicken manure, sludge and other wet materials.
C
rushing fertilizer raw material into small size that can go further process for granulating
.
This fertilizer crusher greatly shortens the production cycle of organic fertilizer,and saves production cost.
2.Mixing Process
After crushing,auxiliary materials are added into the materials according to the formula and mixed in the mixer.We provide single-shaft mixer and double-shaft mixer for you to mix the materials evenly.
3.Granulating Process
This machine can help reduce the energy that is wasted in the drying process,because granules can be immediately screened after the granulation process.The purity of the organic fertilizer granules can reach as high as 100%,which makes the pure organic fertilizer production come true and meet the needs of the customers directly.
T
his machine is featured with low energy consumption,low production expenses and high production quantity and is considered as your best choice for pure organic fertilizer production.
4.Drying Process
Rotary drum drying machine is mainly used for drying the fertilizer with a certain degree of humidity and particle size. Materials are transported to the drum by belt conveyor.Rotary dryer is suitable for large,medium,and small farms.Different sources of heat are applied,such as coal gas producer, directly/indirectly heated stove,etc.according to different drying requirements of
5.Cooling Process
Rotary drum cooler is used for cooling fertilizers to make fertilizer particles stronger.
6.Screening Process
W
e provide high-quality and good-performance rotary drum screening machine which is used for separating the returned materials and the finished products.The returned materials will go back to fertilizer crusher for further process,while the
finished products are conveyed to fertilizer coating machine,or directly transported to automatic fertilizer packager.
7.Packing Process
The finished products enter into the packing machine through the belt conveyor.The fertilizer packaging machine package
s
finishe
d
product
s
quantitatively and automatically.
Services of
waste organic fertilizer granulating production line
Pre-sale Service
1.Offering overall technology and business consultation services;
2.Proposing the most suitable scheme and equipment for our customer;
3.Designing and producting machine according to the special demands of clients;
After-sales Service
1.Carefully checking machine in every working procedure, quality comes first;
2.Assisting our clients for foundation construction of equipments;
3.Dispatching engineers to install and debug equipments,training the first-line operators on site;
4.Regularly visit clients to solve production problems and providing our technology support.
We have more than 15 years experience, support you best before and after sales service.Quality is first and top Pursuit of our company.
Product pictures of
waste organic fertilizer granulating production line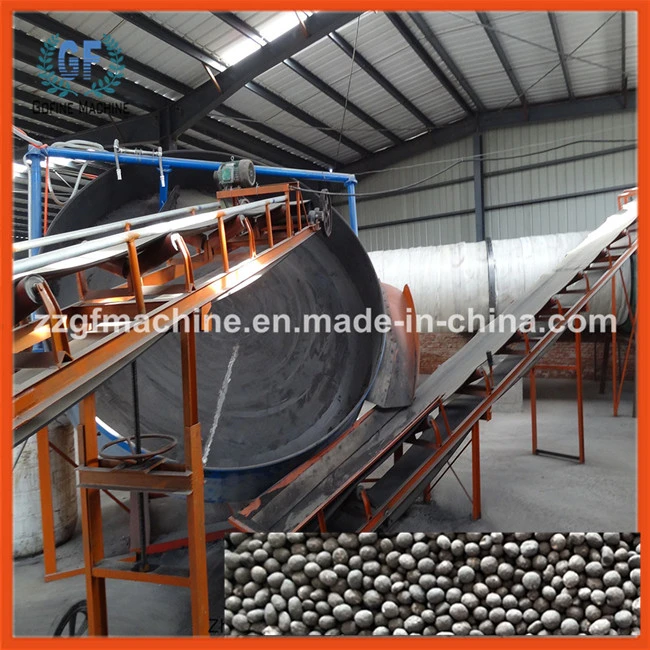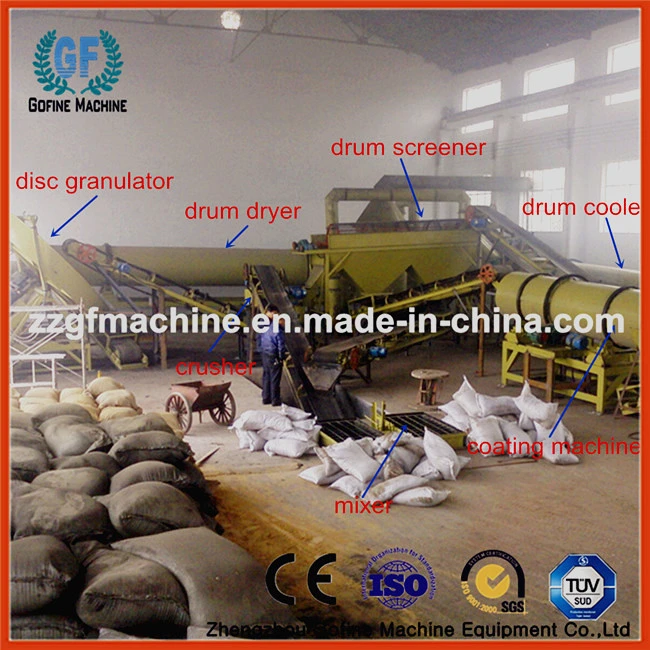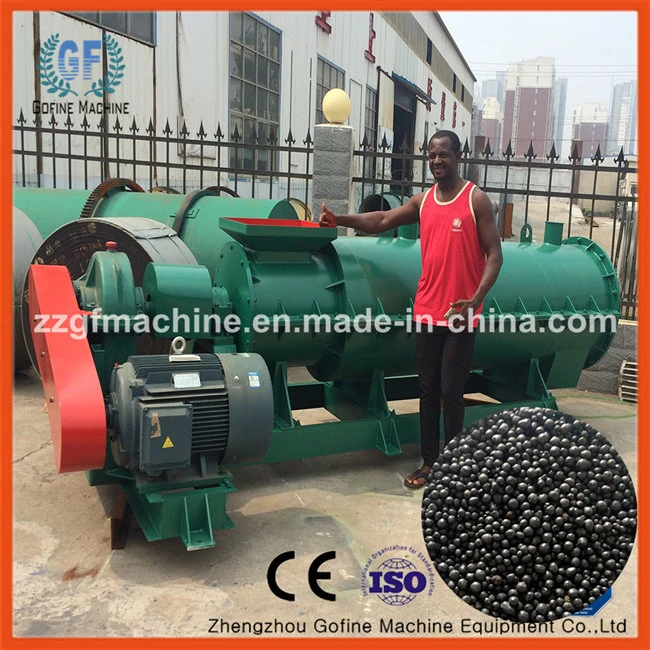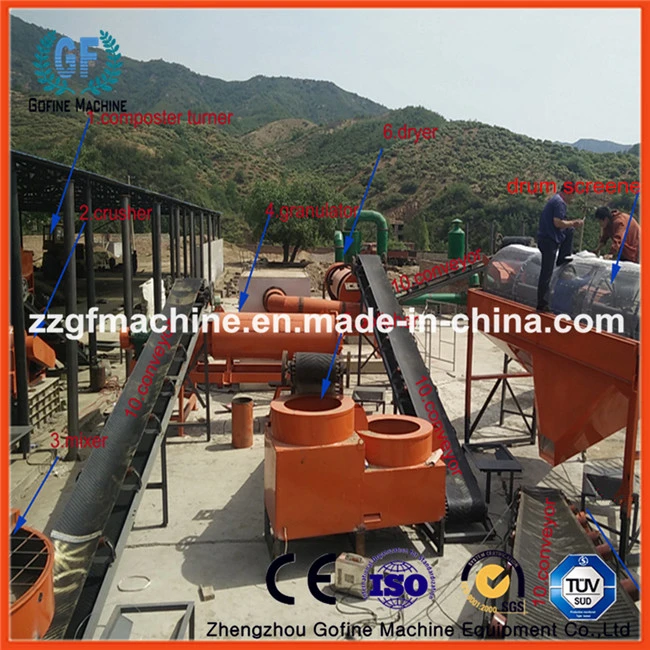 About our company
Gofine Machine, establish in 2010, located in Longgang Developed Zone of Xingyang City, Henan, China, specially engaged in producing fertilizer production machinery, animal feed machinery, waste recycling machinery and trading in building machinery and food machinery and wood machinery; we have heavy standardization industrial plants with area 60000 square meter, bring advanced large metal processing equipment, including the 10 sets CNC machining center, 3sets laser cutting machine, and other equipment reaching total 100 sets; we have get known by the ISO9001-20001 certification and CE certification; Welcome you to know us more on our machine and our technology.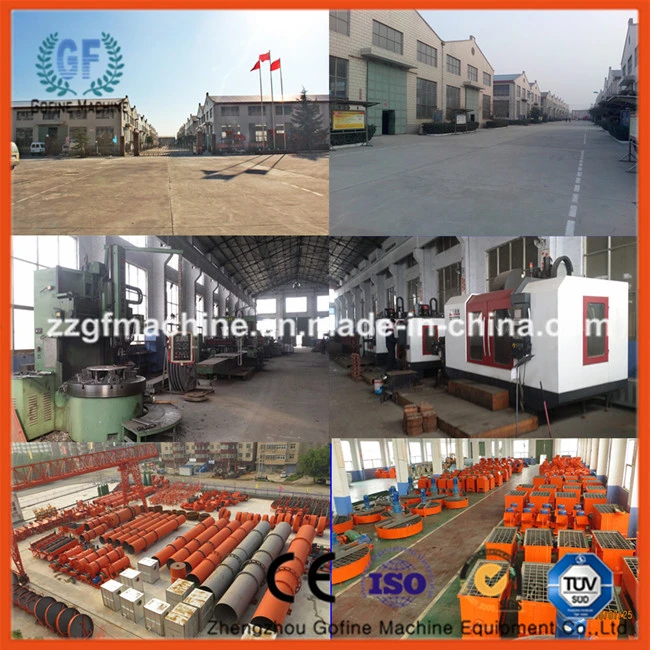 We take "Quality First and Customer Supreme" as our business philosophy, adhere business idea"Honesty and Excellence" and spirit of "Practical and Innovative", act "Attitude is everything" to our business and each client.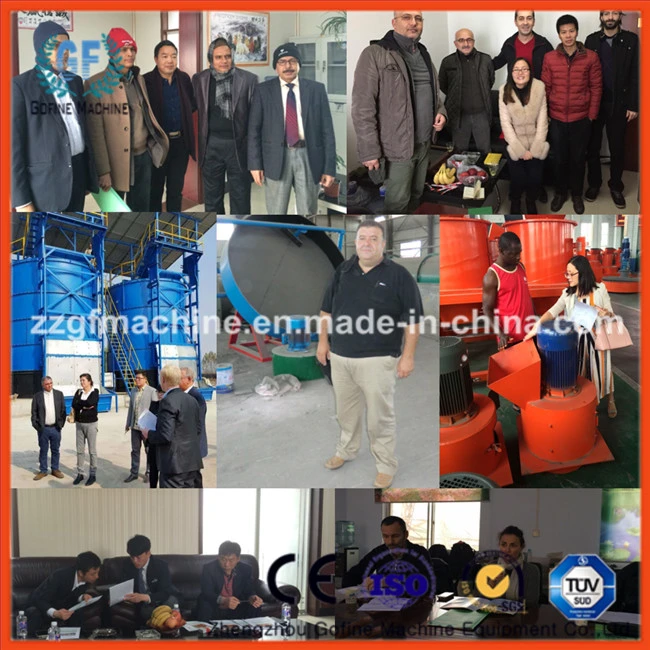 FAQ of
waste organic fertilizer granulating production line
Q: How do you ensure the quality of your products?
A: Generally, our equipment are the most durable type our customers at home or abroad. With our experienced quality control team, we are trying to offer you the product with best quality. However, we do recognize that there do have small amount of the product which may got faulty or damaged for different reasons;
Q: How does your after-sale service work if the product got damaged?
A: In the guarantee time 24 months, our general after-sale service is changing the damaged parts, but if the damage could be repaired by slight cost, we would wait for the customer's bill for the fix cost and refund this part of cost.(note: wear parts do not include.)
If you have any further question on

waste organic fertilizer granulating production line

, please feel free to contact me freely!
Zhengzhou Gofine Machine Equipment Co., Ltd
Tel/Fax: 0086-371-65002168