Lubricant Oil Filter Machine Desulfurization Oil Purifier
JY Series Vacuum Insulating Oil Purifiers are widely used for industries of power plant, power station, electricity company, railway, petrochemical, metallurgy and transformers manufacturing etc. It applies to purification operation of insulating oil such as unqualified transformer oil, mutual inductor oil, circuit breaker oil, capacitor oil, cable oil and high voltage switch oil etc to remove water, gas and mechanical impurities and improve flash point and dielectric strength of the insulating oil. The machine can be working to treat unqualified transformer oil online without power-off and machine-stop, no need to change oil, no filter paper and transformer on-load. It can be also used for vacuum oil filling and electric equipment vacuum drying as well as transformer vacuum evacuation operation.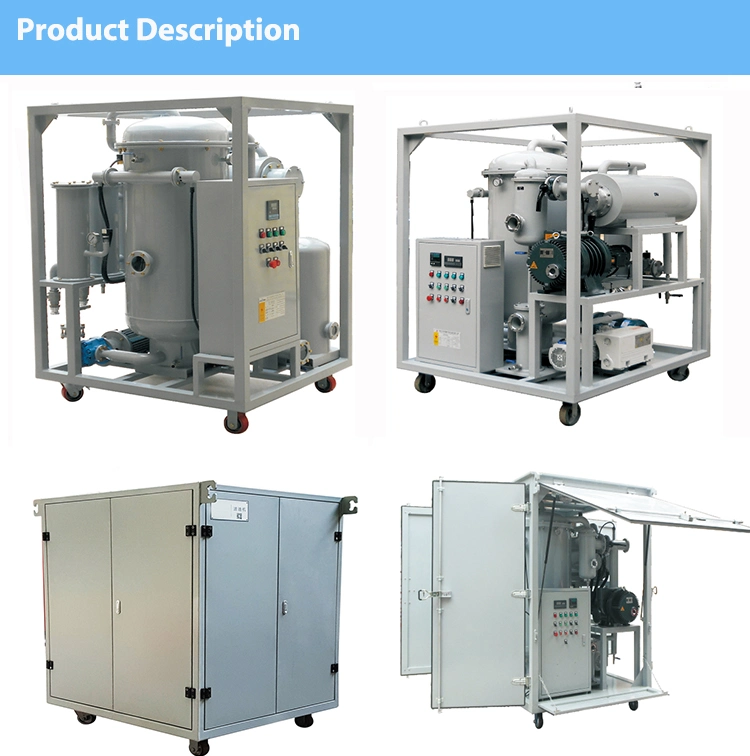 Optional mode:
1. The customers' request can be met by adopting PLC intelligent control, touch screen and dynamical display.
2. On line water tester is available.
3. Available in mobile option, immovable option and trailer.
4. Oil purifier can be made in hermetical, canopy-covering, open and frame style.
5. Can choose water-ring vacuum pump.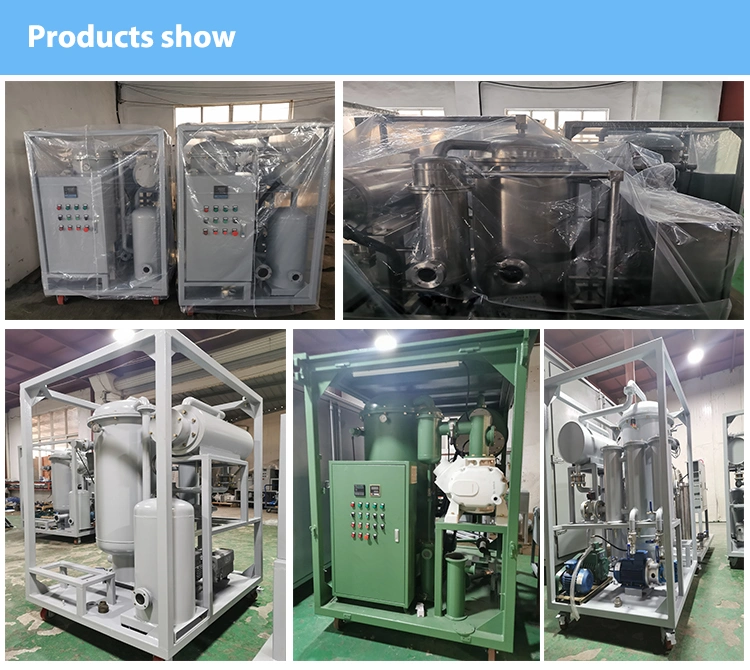 Advantages:
1. Unique high efficiency dehydration and degassing system which adopts large area three-dimensional flash evaporation technique to remove water and gas in the oil.
2.Precise filtration system, high-quality filtering elements and multi-stage filtration with gradual precision can help to remove mechanical impurities from the oil effectively. While the filters are with self-inspection function for the pollutant-containing status.
3.The heating system adopts the most optimized pipeline design to ensure even heating and stable oil temperature.
4.Equipped with automatic temperature control system, automatic liquid-level control system, automatic defoaming control system, automatic pressure protection system and high quality main components to ensure operation of the equipment with high reliability and perfect performance.
5. The machine supports on-line operation without supervision with indicators to show operation status.
6.With electrical control inter-lock design. Vacuum system, oil pump system and heating system are interlocked in control to avoid bad effect of wrong operation.
7. Equipped with indication for changing filters and automatic stop device for overloaded filters.
8. Equipped with emergency stop for electric leakage and power overload to protect the motor.
9.With phase-sequence, phase lose protection function and safety control for sudden shut-down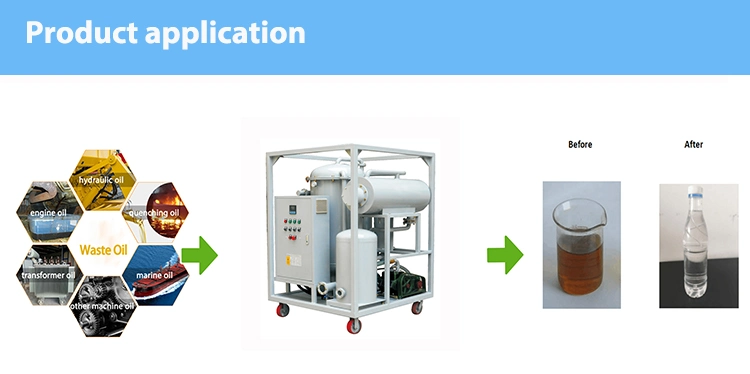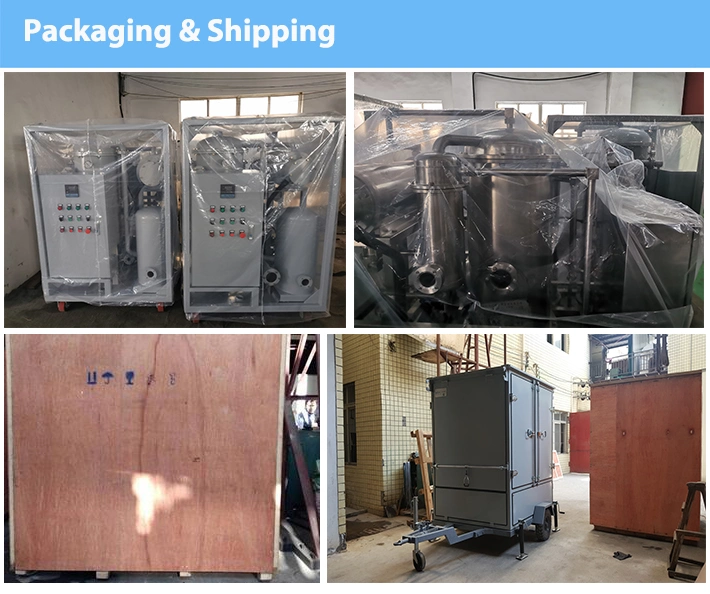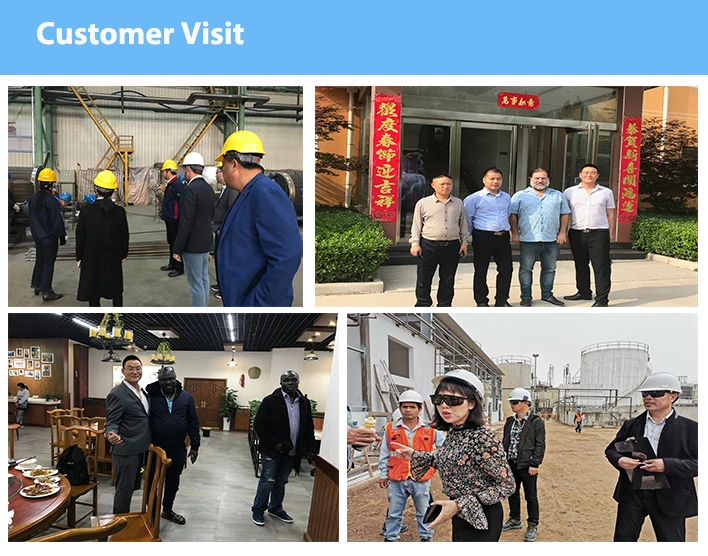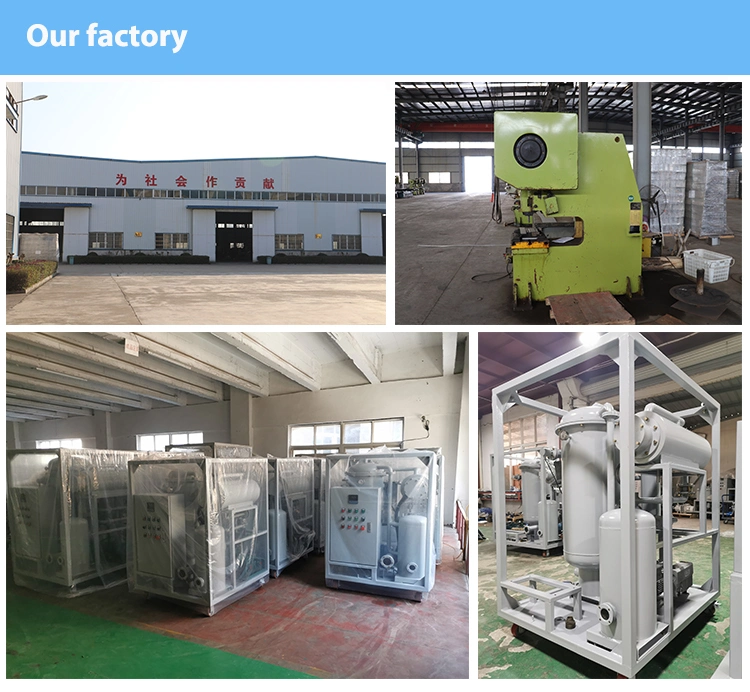 FAQ;
1.How can I buy this machine?
First, talk all machines details with our sales person, then talked about the price, after confirming the prices. you can choose the payment terms Trade assurance/TT/Escrow/Western Union etc.
Then, you arrange deposit, after getting the deposit, we produce the machine.
Last, packing and shipping the machine for you.
2.How do you guarantee that we can receive the goods ordered?
We are a legal company supervised by the government and also the Alibaba company as well as the third parties, what is more important,honesty and trustworthiness are our basic principle. Please trust us that we will offer the best to our client you.
3.Can the motor work with our local power supply?
When you place the order, you could tell us the power supply available
to your country.If our standard motor can not work with it, we would modify
it for you, maybe it will occurs few extra cost.
4.What is your after-sale service?
Usually, for the simple machines, we supply the online instruction service,
if it is during the warranty period(one year), we supply the replaceable
parts for free charge, if it is our of the date, we will charge for cost price.
for complicated machines, we would send our engineer to repair the machine, and fees should be undertook by the buyer.