stainless steel Milk reception bowl
we offer 100L to 1000L milk reception bowl. made of stainless steel 304, capacity to hold 100Liters to 1000liters fresh milk;
With milk outlet and inlet pipe 10M with Diameter 10CM.
here is the main spection of our hot sel milk reception bowl
| | | | |
| --- | --- | --- | --- |
| Effective Capacity | 350L | 600L | 1000L |
| Full Capacity | 375L | 650L | 1080L |
| Dimension mm | 120×1040×750 | 165×1150×850 | 190×1250×900 |
| Milk inlet pipe | 100×1.5 | 100×1.5 | 100×1.5 |
| Drainage pipe | DN50 | DN40 | DN40 |
| Weight Kg | 48 | 80 | 110 |
as a manufacture of milk collection equipment, our milk reception bowl have different structure
Type 1
: as the above picture shown, with covers on the milk collect bowl, under the cover we have metal filter.
the filter fineness can be customized from 80 to 200mesh.
80mesh filter is standard.
Type 2. open top type without cover and filter.
this type milk collect tank used for buyers who have already have filters in their pipeline.

Type 3.
cylinderic tank, with or without castor for easy movable.
100L to 1000L capacity customized.
hinged cover, with side handel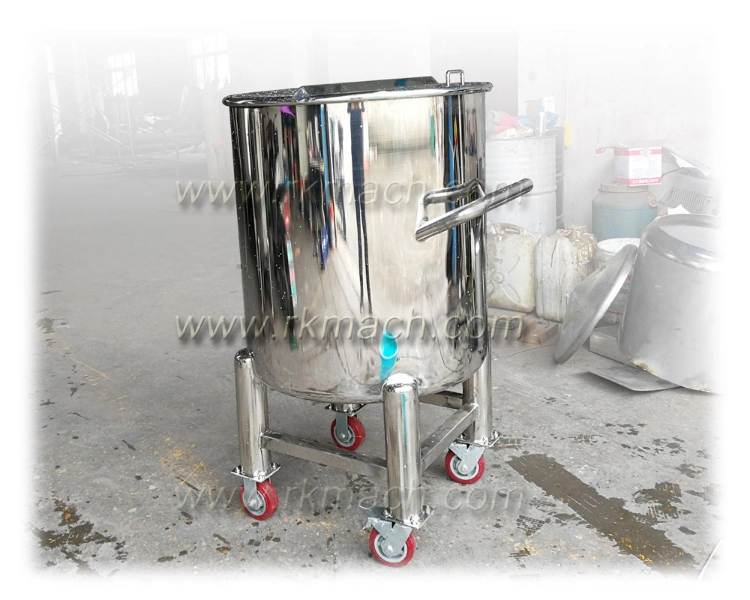 besides the above listed milk reception tanks, we can also offer
Milk cooling tanks: capacity 1500liters , 2000Liters , 3000Liters. Max milk cooler capacity can be 15,000Liters
Able to cool at 4Degrees celsius, with copeland or Maneurop and Bitzer compersor.
Milk Dynamo pump; capacity to evacuate 1500liters;3000Liter, 5000Liter and 15,000Liter
milk churn 20L, 25L, 30L, 40L and 50L.
milk reception tank price
please contact our on like service manager Mr. Cheng for the latest price.
Your feedback is more than important to us.
Please be noted that we aim to provide exceptional service and care to every customer we work with, and we truly appreciate you taking the time to tell us about your idea on above product details.
If you would like to talk to us directly, please call and ask to speak with Tonny Cheng.
We are ready to answer your call and questions anytime
.