1000L 3000L CIP Cleaning Milk Cooling Tank With Agitator Price
Milk cooling & storage. Milk cooling & storage cooling tank and control unit. Rapid and efficient milk cooling is essential for preserving milk quality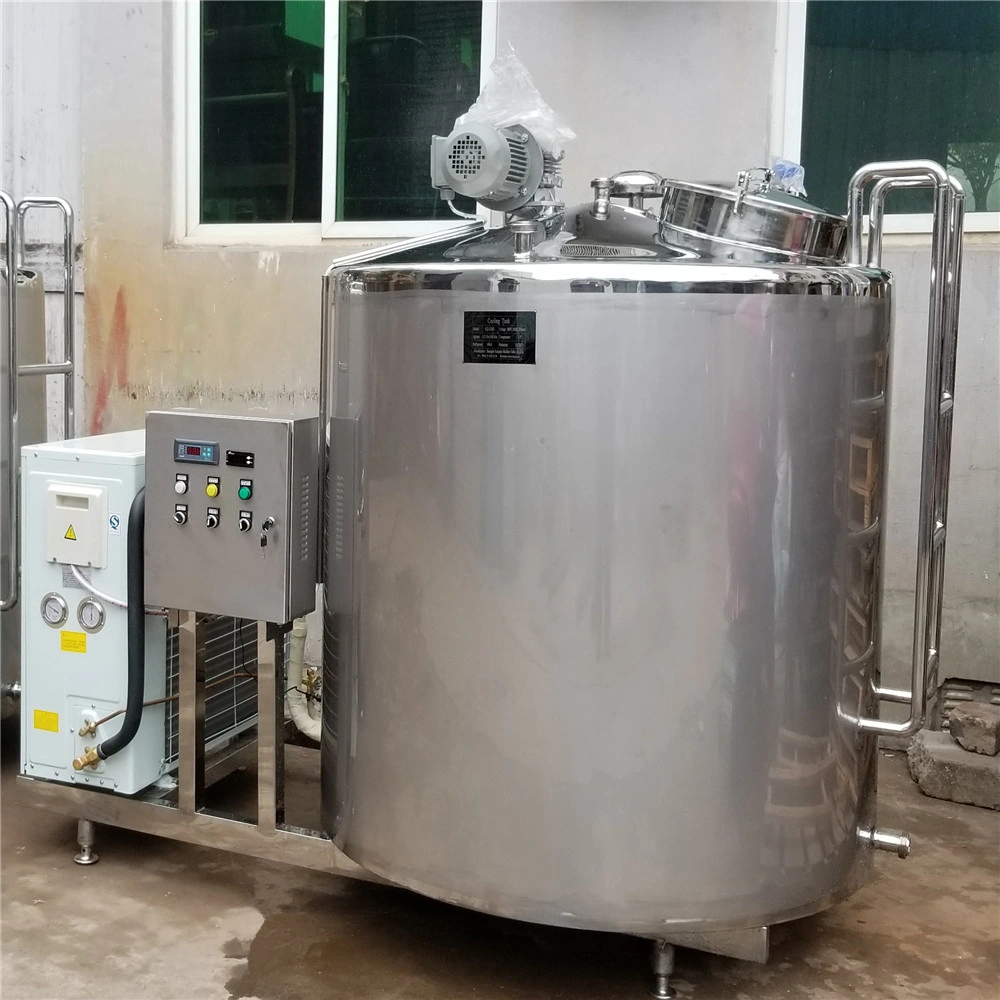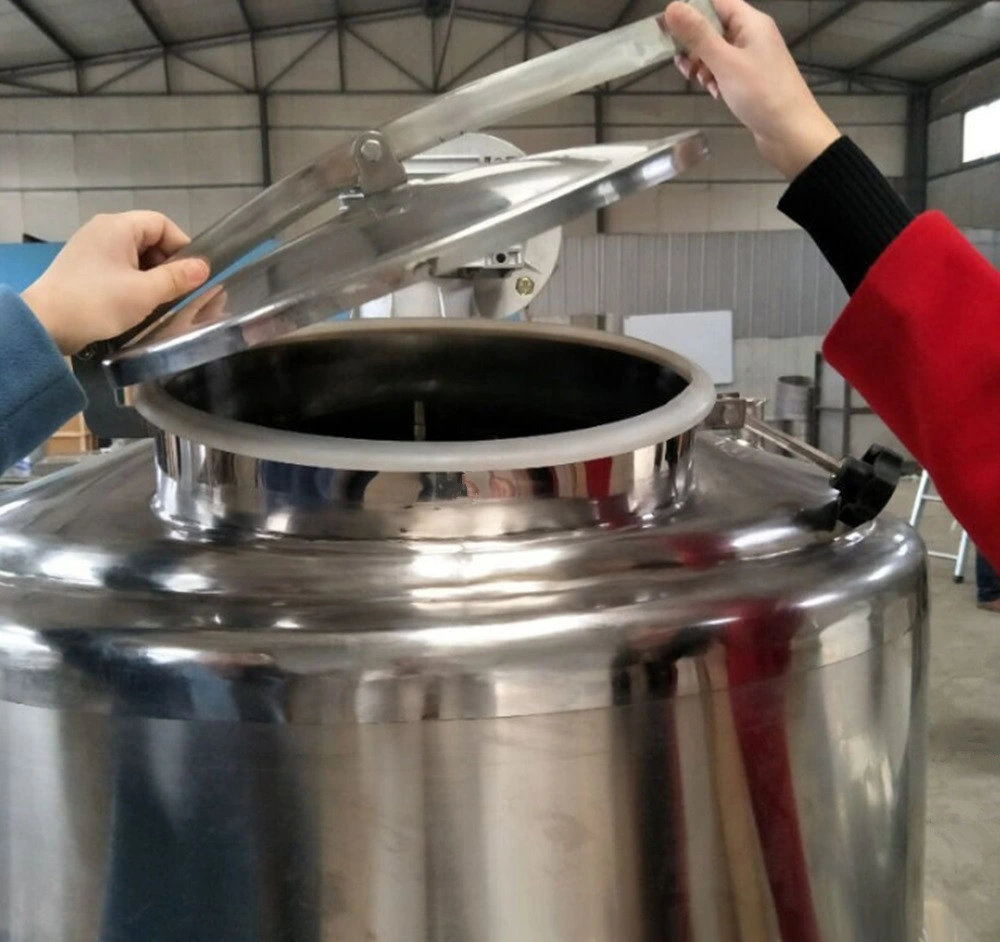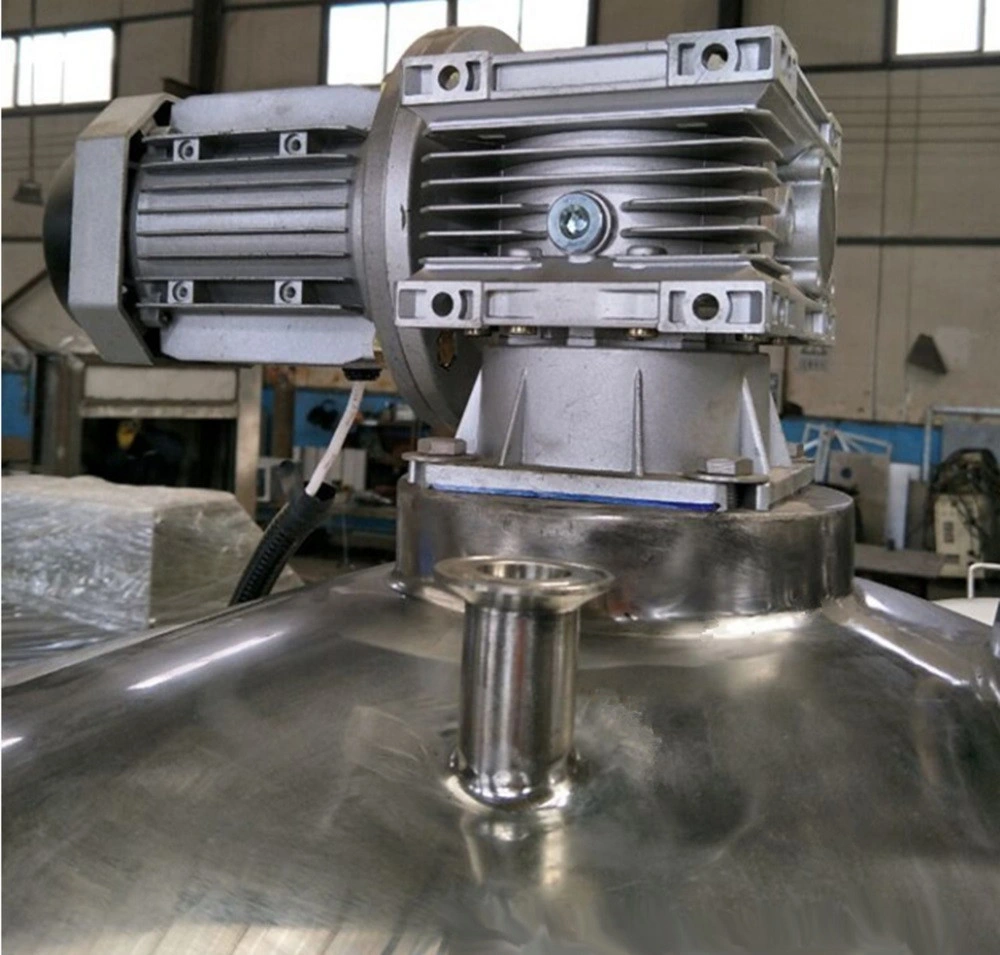 Small Huge Big Large Milk Storage Vat For Dairy Farm
Type
KQ-1T
Vertical type
KQ-2T
Laying type
KQ-3T
Laying type
KQ-5T
Laying type
KQ-6T
Laying type
KQ-8T
Laying type
KQ-10T
Laying type
Capacity(L)
1000
2000
3000
5000
6000
8000
10000L
Refrigerating Output(W)
9000
15000
22000
37000
38000
55000
74000
Refrigerating Fluid(R)
R404/R22
R404/R22
R404/R22
R404/R22
R404/R22
R404/R22
R404/R22
Insulating Property
≤1C/4h
≤1C/4h
≤1C/5h
≤1C/5h
≤1C/5h
≤1C/5h
≤1C/6h
Agitator Speed
36r/min
36r/min
36r/min
36r/min
36r/min
36r/min
36r/min
Power (Kw)
3.8
5.9
7.5
10.5
11
13
19.2
Voltage
380V/50Hz,3phases
380V/50Hz,3phases
380V/50Hz,3phases
380V/50Hz,3phases
380V/50Hz,3phases
380V/50Hz,3phases
380V/50Hz,3phases
Dimension(mm)
1800*1200*1500
3400*1550*1750
3600*1700*1900
3900*2050*2150
4500*2050*2150
6300*2050*2250
8000*2100*2400
Weight(Approximately)
0.6T
0.75T
0.9T
1.1T
1.3T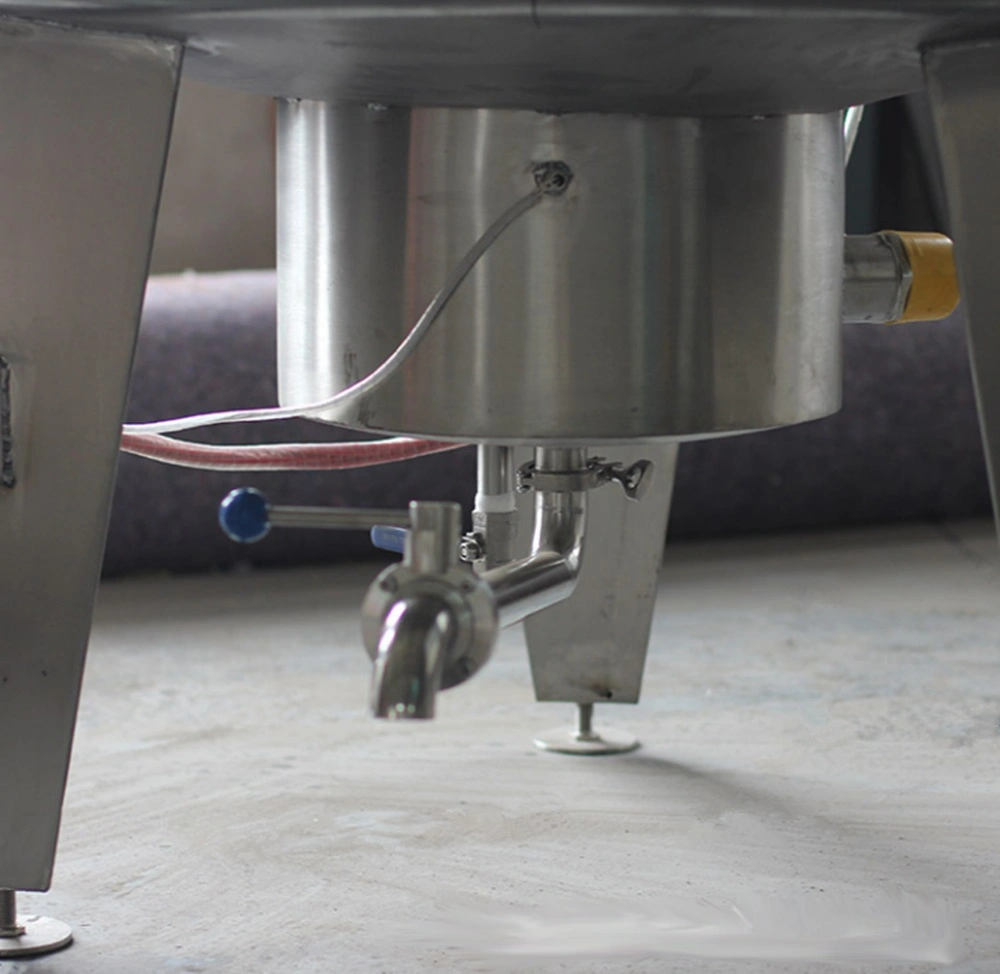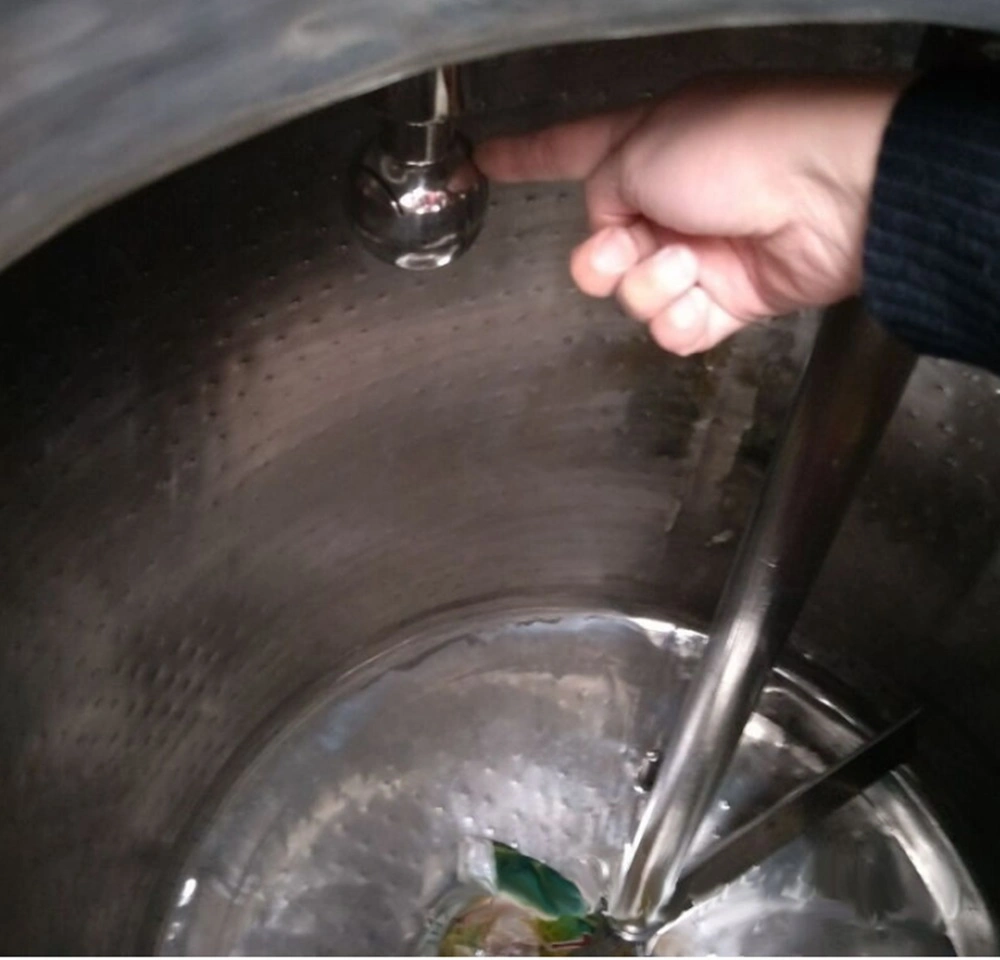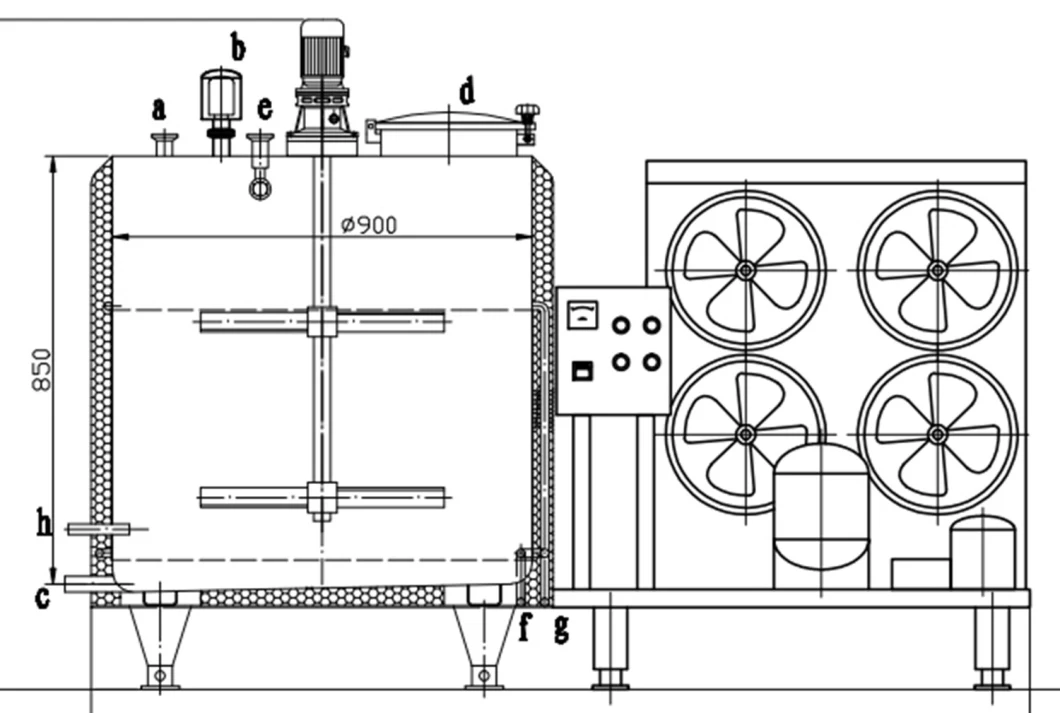 Producing milk cooling tanks, collection centres, tubular coolers, milking machine components, pasteurisers, ice water
Adopting internationally-advanced technology of the 1900's it cools by circular and vertical wall. The fully automatic control system makes whole process of observation available. The cooled raw milk can reach rapidly needed temperature of 4~5 and keeps constant, which can prevent the generation of bacteria and make raw milk as Agrade cream.
The adopted imported compressor features high performance, energy saving, full seal and protection system that prevents damage due to overload. Also fitted are high / low liquid level control system and automatic cyclespray and agitating device.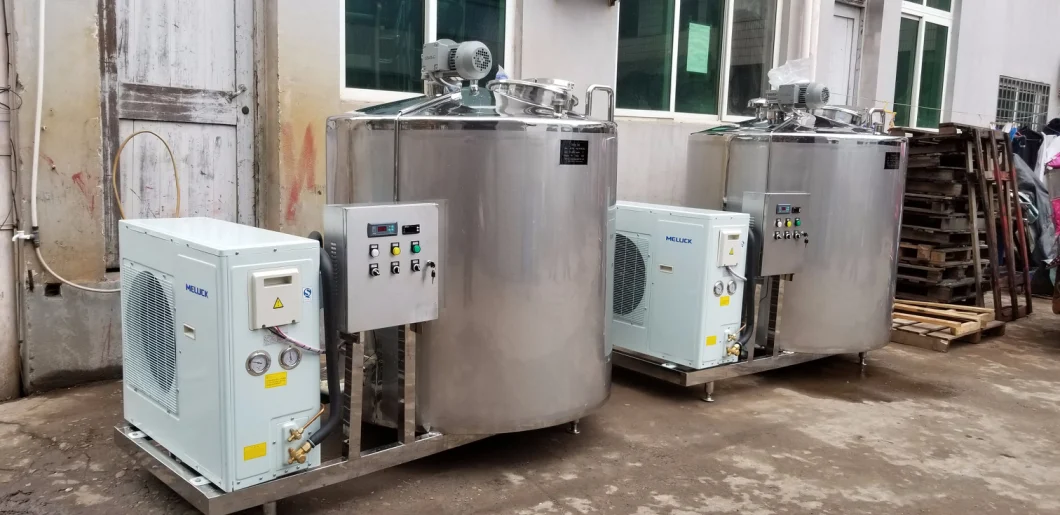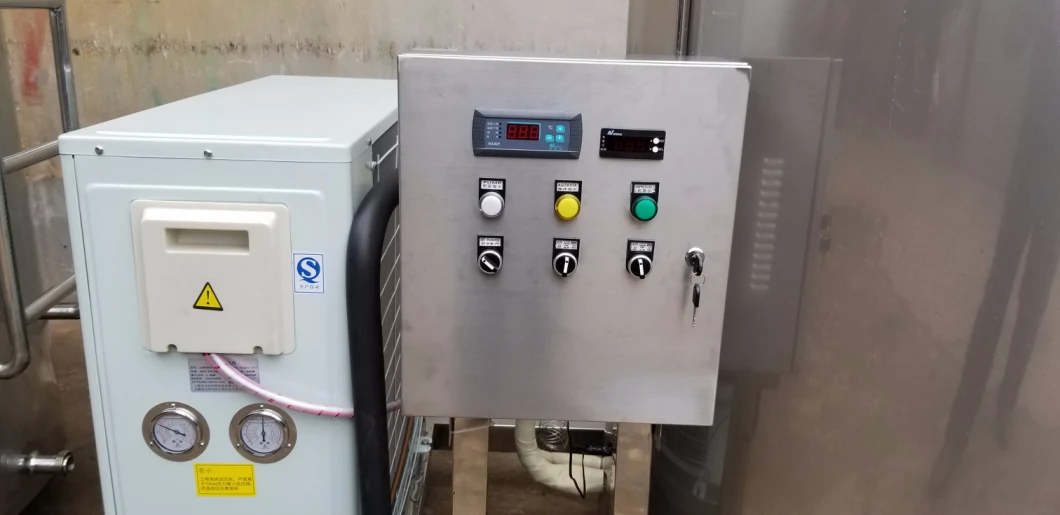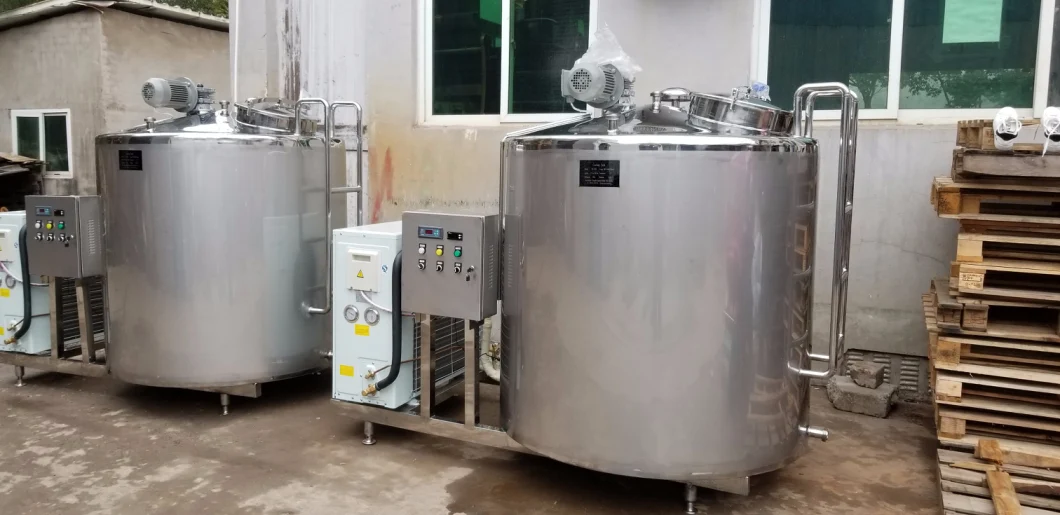 1000L 3000L CIP Cleaning Milk Cooling Tank With Agitator Price .